Where Luxury Meets The Jungle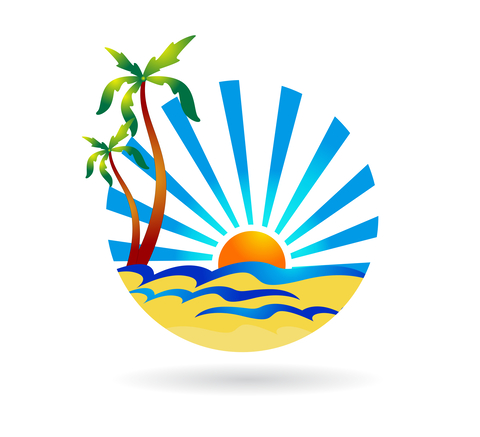 It's Always Hermosa At Vista Hermosa

#1 Vacation Rental in Manuel Antonio
for Large Groups, Multi-Families, and Weddings
Welcome to Vista Hermosa Estate, a luxurious vacation rental in Costa Rica that provides the ideal backdrop for the most memorable tropical vacation. Our luxury villa rental has 8 ocean view bedrooms and sleeps 24, 10 bathrooms – with a total of 11,000 square/ft of space. All bedrooms are air-conditioned, with ceiling fans over every bed, and include an en-suite bathroom with double sink vanities. We're fully staffed, gourmet chef included, and just a short walk from a gorgeous tropical beach. One of the most sought-after Costa Rica luxury villa rentals in Manuel Antonio. Ideal for large groups, multi-families, milestone birthdays, couples retreats, and weddings.
The Essence of Modern Tropical Living
Showcasing a magnificent top-floor entertainment zone with a spectacular view of Manuel Antonio's most beautiful beach. Designed for your entire group to enjoy each other's company throughout the day. This top-floor oasis with a 3-sided infinity edge pool will exceed everyone's vacation expectations.
Visit Costa Rica at Vista Hermosa Estate
No cooking, cleaning, planning, or stress, simply relaxation at its finest, the way a luxurious vacation is meant to be. When you book our luxury Costa Rica vacation rental, you get all the 5-star amenities and services, such as a private gourmet chef, 2-full-time maids, and a personal concierge.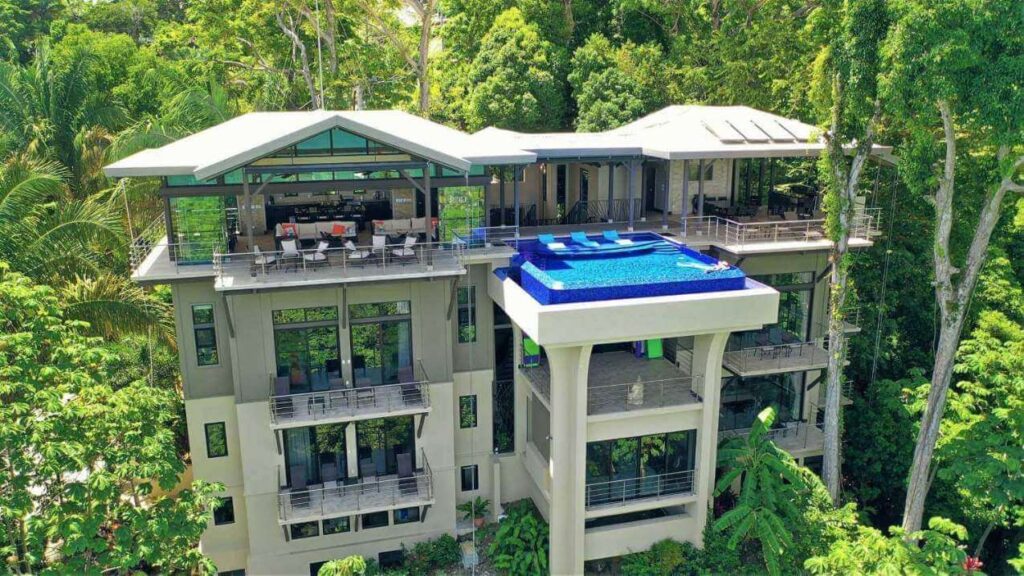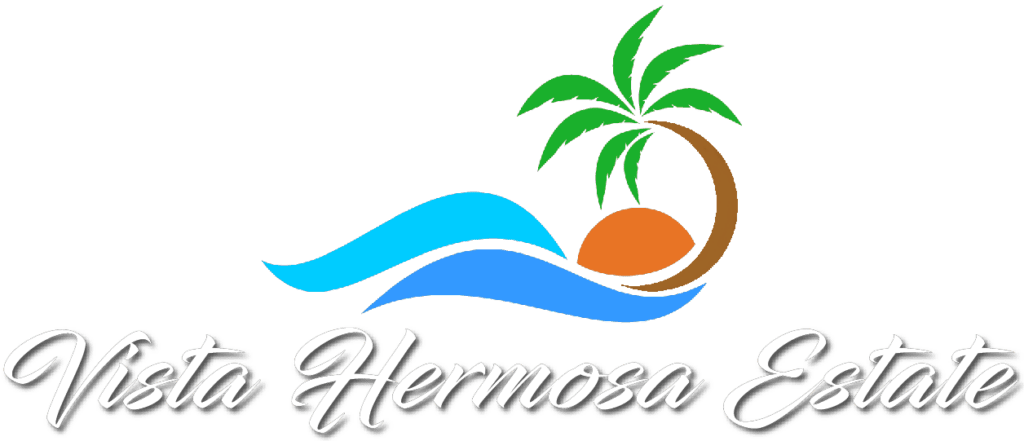 Included When Booking Our
Costa Rica luxury vacation rental
A Stunning Luxury Vacation Rental with a Unique Design and a Breathtaking Ocean View
One of The Most Sought-After
Luxury Vacation Rentals Costa Rica

Are you in search of first-class luxurious Costa Rica villas with mesmerizing Pacific ocean views? Our 11,000 sq/ft ocean-view luxury villa is the ultimate Costa Rica villa rental for your next escape to this alluring paradise.
Our high-end vacation rentals in Costa Rica is a stunning 4-storied estate with a unique design embodying elegance and beyond. We are situated in an impeccably centralized location in this delightful seaside town. This phenomenal luxury vacation rental is immersed in lush green vegetation while offering breathtaking views of the ocean from every floor. 
Not only does Vista Hermosa Estate have all the amenities and services that you could possibly want in a Costa Rica vacation rental villa, but it also exceeds all expectations when compared with other vacation rentals in Costa Rica.
While showcasing some of Costa Rica's most incredible ocean views, combined with a charming staff, including an exceptional gourmet chef, close proximity to a lovely beach, and a massive top-floor social area, all operating in a superior modern tropical design, It's no wonder why Vista Hermosa Estate is one of the most popular vacation rentals in Costa Rica.
Don't just take our word for it, read testimonials from previous guests who confirm this.
Walk to A Beautiful White Sand Beach
Experience the thrill of discovering wildlife on Vista Hermosa's private beach trail! One of the few luxury Costa Rica villas in Manuel Antonio with its own path to the beach.
Unlike most luxury villa rentals in the area, this wildlife-filled journey through the Costa Rican jungle takes just 10-15 minutes from this luxury vacation property, but you'll get to explore the lush jungle and spot animals like sloths, toucans, and monkeys on your way to Playa Espadilla Norte (Playitas) – a highly rated stunning white sand beach. This a unique opportunity to fully immerse yourself in the beauty of Costa Rica.
The Main Highlight of Our
Luxurious Vacation Rental in Costa Rica

The highlight of this exquisite luxury vacation rental in Costa Rica is its TOP FLOOR OASIS. The entire floor is dedicated to a phenomenal entertaining area with mesmerizing views of the Pacific overlooking the lush green rainforest. This marvelous Costa Rica private villa is unparalleled in Manuel Antonio. 
While overlooking the Costa Rica jungle tree line with 180-degree breathtaking ocean views, the top-floor entertaining zone of our vacation rental features an air-conditioned Great Room with a fully equipped kitchen, living room, and dining area.
The Great Room in this luxury vacation property in Costa Rica also features three full-height floor-to-ceiling glass walls with 3-retractable sliding glass door sets creating a tropical outdoor ambiance including a huge, covered balcony to enjoy a front-row seat of Costa Rica's nature at its finest.
Adjacent to the Great Room is an artistic and eye-catchy three-sided infinity pool, a huge covered open entertainment area with an outdoor kitchen, bar, barbecue grill, and stand-alone ice maker. This outdoor lounge/event area can accommodate up to 40 guests for an event.
Whether you're planning a wedding, a luxury yoga camp, or a corporate retreat, we have the best location to treat yourself and your guest to paradise living. The great room also has two restrooms and a large balcony, which completes the open lounge/event area.
Alternatively, if you're searching for luxury Costa Rica luxury villas to rent for hosting a yoga retreat, Vista Hermosa Estate delivers the foremost greenery setting for a yoga or wellness getaway.
Attention Yoga and Wellness Retreat Instructors
As a yoga or wellness retreat instructor, you know that the location of your retreat can make all the difference. That's why you'll want to choose Vista Hermosa Estate for your next Costa Rican retreat. This luxury vacation villa is nestled in the heart of the Costa Rican jungle and surrounded by rainforests on all sides and offers the ultimate escape for your attendees.
At Vista Hermosa, you'll be able to provide your attendees with the opportunity to connect with nature and abundant wildlife in a way that they've never experienced before. From an amazing infinity pool to high-end services and amenities, this luxury retreat offers something for everyone. This luxury holiday rental in Costa Rica will leave your guests in awe with its mesmerizing ocean views of the coastline.
If you're planning a luxury yoga or wellness retreat in Costa Rica, look no further than one of Costa Rica's most luxurious vacation rentals, Vista Hermosa. With its prime beach frontage, you'll be able to provide your attendees with the ultimate retreat experience. From the soothing sound of the waves to the mesmerizing jungle views, Vista Hermosa Estate is a gorgeous luxury vacation rental in Costa Rica with ocean view with the perfect location for your next luxury yoga or wellness retreat in Costa Rica.
Luxury Costa Rica Vacation Rental

Only steps from white sand beaches and the clear blue warm waters of Playa Espadilla's (a.k.a Playitas). One of the best stunning beaches in Costa Rica, this spectacular luxury vacation rental boasts an expansive 11,000 square feet of fully air-conditioned luxury living that is second to none.
Complete with an incredible infinity pool located on the top floor, a personal gourmet chef ready to satisfy your every craving and sense of culinary adventure, more oceanic views in full surround, and a secluded rainforest pathway to one of the most captivating beaches in the world. Come stay at Vista Hermosa Estate and experience Costa Rica's most exclusive luxurious Costa Rica villa. 
Whether you are looking to rent Costa Rica luxury vacation rentals for the perfect getaway or an action-packed adventure, you can finally have your Costa Rican get-a-way at Vista Hermosa Estate.
If you're looking for a home to rent in Costa Rica, our luxury villa provides a serene getaway or an action-packed adventure, you can do it all while staying at Vista Hermosa Estate your way.
This Costa Rica luxury vacation rental is constructed within a spectacular jungle setting and lush palms encompassed by natural Costa Rican vegetation. Our extraordinary vacation rental has a Bali-contemporary styled interior and features 8 bedrooms and 10 bathrooms.
Wake up every morning at this luxury holiday home in Costa Rica to a gentle sea breeze as you complete your sun salutations in the yoga zone or enjoy a delicious, fresh smoothie prepared by your own private chef. If your ideal luxury villas vacation is to spend some valuable time with family at one of the Costa Rica luxury villas, the experience at Vista Hermosa Estate will leave you feeling completely revived and refreshed. 
From Your 1st Day to your Last
Luxury Features You'll Love

Click The Tile For More Info
What's Your Luxury Vacation Occasion?
Multi-Families on Vacation
Experience the Best of Costa Rica Luxury Villas with Vista Hermosa Estate
When it comes to luxury vacation rentals in Costa Rica with families, Vista Hermosa Estate stands out as a top destination for multi-family getaways. This stunning beachfront villa offers ample space and luxury amenities to accommodate up to 24 guests, making it perfect for 2 large families, 3 medium-sized families, or 4 small families.
Parents will love the large infinity pool at Vista Hermosa Estate, which features a 9" deep play area perfect for toddlers. Kids and teenagers will also enjoy the lower level TV room, a great place to have their own space away from parents in the evenings. And mothers will appreciate the two full-time maids who clean every day and not have to cook with a private chef who ensures delicious meals throughout the stay.
But that's just the beginning. Vista Hermosa Estate's prime beach frontage offers a private beach trail leading to one of the area's many gorgeous beaches, ensuring that all family members can enjoy the beach. Beach accessories such as beach toys, boogie boards, chairs, ice chests, and umbrellas are all ready for use at the villa.
Centrally located in the heart of Costa Rica's natural beauty, families will enjoy easy access to some of Costa Rica's most popular destinations and activities that are in the area, plus they'll love the convenience of having tour companies pick everyone up at the villa. Parents will love that most tour companies will include lunch. It's just a short drive to Costa Rica's best tour spots like treetops zip lining through the rainforest, hiking through the national park, taking a hike to waterfalls, canopy tours, or surfing along the coastline.
With so much to see and do in Costa Rica, you'll want to make sure you have a comfortable and luxurious home base. Vista Hermosa Estate offers everything you need to relax and unwind after a day of exploring, as well as convenient transportation options to take you to all the best places. Whether you're looking to relax by the pool, visit the best beaches, go to waterfalls, zipline, hike through rain forests, and experience all that Costa Rica has to offer, this villa rental is an excellent choice for travelers of all ages, especially children. Book your stay today and start planning your dream vacation in beautiful Costa Rica.
Multi-Generation Family Holidays
All Ages Are Going to Love our Luxury Villa
Not many luxury villas in Costa Rica are designed with multi-generation families in mind. Our luxury villa rental was designed with the importance of creating areas that are ideal for all ages including socializing all day without the constant need of climbing stairs. Our top-floor entertainment zone is the perfect place for families of all ages to come together and spend quality time with each other all day long.
Grandparents will especially adore the convenience of having two restrooms on the top floor, eliminating the need to go up and down the stairs throughout the day. This top-floor social area has everything you could ever want, an infinity pool, a kitchen, a living room, a dining area, two restrooms, a bar, an outdoor kitchen, a large covered open area, and two large balconies - all on one floor.
There are very few Costa Rica luxury villas are designed with the comfort and enjoyment of every member of the family in mind. From the convenient amenities to the thoughtfully planned layout, we've made sure that every aspect of your stay in our Costa Rica luxury villa rental will be as enjoyable as possible.
Milestone Birthday Vacations
Celebrate Your Birthday at Luxury Vacation Villa Costa Rica
Are you considering a milestone birthday trip and have a few luxury villa rentals in Costa Rica in mind? It's a time to celebrate life and reflect on all you've accomplished with the ones you love most. Taking a vacation at one of the many Costa Rica beachfront villas should be at the top of your list. It isn't every day that someone starts a new decade, so make this birthday extra special. Making this birthday unforgettable can be a daunting task, but we're here to help.
After asking yourself "what are some of the best trip destinations for milestone birthdays?" "Who should I invite?" and "where should I go?" Well, we can't help you with the first two questions but we have the definitive answer for your last, a luxury villa in Costa Rica named Vista Hermosa Estate!
Benefits of going on a tropical vacation vs throwing a birthday party include:
• Vacations last much longer than a 4-hour party
• You'll have much more time to bond with loved ones vs a party
• Everyone will create more lasting memories than they ever would at a party
Discover why this Central American paradise is the perfect place to mark your milestone birthday and create unforgettable memories. Treat yourself to a birthday celebration like no other by indulging in not just any luxury beach rentals Costa Rica, do it right and book a stay with Vista Hermosa Estate.
The Finest Costa Rica
Luxury Rental Villa

Simply imagining a day in this tropical paradise is enough to bring you peace – just think what a week will do. Spending a morning in this world-class heaven raises the bar on Costa Rica luxury vacation rentals, where each day you are treated to a new adventure of aah.
Admire taking a daily walk along our private beach trail through the rainforest to the beautiful white sands of Playitas, Manuel Antonio's most gorgeous beach. A wildlife-filled 10-15 minute jungle path… where you are bound to be enchanted by the chirp of toucans while spotting other wildlife, including sloths and three different species of monkeys. However, if you are unable to hike the trail, a taxi ride is just a phone call away.
Our picturesque private beach trail through the jungle leads to the pristine beach of Manuel Antonio. Once you arrive at the beach, you are able to surf, boogie board, kayak, and swim in the warm and tranquil waters of this oasis as you are swept by the Costa Rican sun. Keeping cool by the ocean breeze adds the perfect balance to your day.
As you retreat to this Costa Rica vacation rental, sip your favorite infused cocktails in the private infinity pool on the top floor enjoying the panoramic sunset views over the lapping waves of Playitas beach, while your personal chef prepares a delicious dinner. 
When it comes to luxury villas and primarily unique Costa Rica vacation rentals, you will easily discover why Vista Hermosa Estate is unsurpassed as the region's foremost sought-after, exclusive Costa Rica vacation rentals.
Of Costa Rica's many vacation rentals, Vista Hermosa Estate checks all the boxes for an unforgettable luxurious vacation. Check our availability to reserve our luxury villa, or Contact Us to inquire today.
A Sanctuary
for Wildlife Lovers

Manuel Antonio, with its world-renown National Park, has managed to strike a fine balance between development and nature, maintaining plenty of its thick green rainforest. Even as a wide variety of tourism-based businesses have sprung up along the jungle forested hills, Manuel Antonio retains its integrity for what matters most to tourists.
As you are sure to discover here, there is no shortage of beautiful wildlife to take in all around this picturesque town… serene manna for those looking for outdoor adventures and connecting with nature.
Throughout this beach town, you're likely to see sloths, toucans, macaws, squirrel monkeys, white-face monkeys, howler monkeys, frogs, sea turtles, and much more abundance of wildlife, especially if you visit Manuel Antonio, National Park.
Discover What Part of Costa Rica This Tropical Bliss is Located
In A Tropical State of Mind

With so many magnificent beaches to choose from, Manuel Antonio should be your #1 choice for the ultimate tropical getaway.
Manuel Antonio is a picturesque beach town in Costa Rica where the lush jungle meets pristine white sand beaches. Don't forget to visit the world-renowned Manuel Antonio National Park, which was named one of the most beautiful national parks in the world.
Are you looking for vacation villas Costa Rica that are close to the beach? Look no further than Vista Hermosa! Our luxury estate is just a short stroll to an alluring white-sand beach, making it the perfect place to relax and be in a tropical state of mind. Going on daily walks along our private beach trail through the jungle to a sandy sand beach is one of the many perks you'll enjoy during your stay.
Escape to Central America and experience the natural beauty of Costa Rica at Vista Hermosa Estate. Many luxury villas offer nice scenery but our Costa Rica luxury vacation rental offers the perfect setting for your next luxury vacation. Nestled along the Pacific coastline, our luxury rental has breathtaking views of pristine beaches and lush rainforests that Costa Rica is known for.
Perfect for both active travelers and those seeking relaxation, Vista Hermosa Estate has something for everyone. Outdoor enthusiasts will love the endless adventures available, from hiking through the lush rainforests, and zip line over the jungle, to exploring stunning beaches in Costa Rica. Those seeking a more laid-back vacation can relax by taking in the stunning views and enjoying all the amenities our estate has to offer.
Don't miss out on a Costa Rican holiday of a lifetime. Book your stay at Vista Hermosa Estate and experience the beauty and luxury of Costa Rica at its very best.
Your Costa Rica Luxury Villa