Beach Town of Manuel Antonio Costa Rica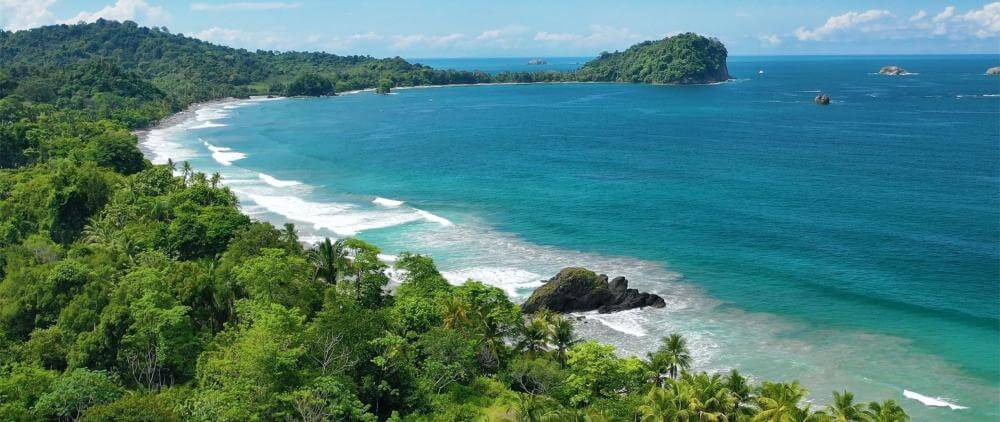 Manuel Antonio, Situated on rolling hills, drawing tourists to its breathtaking views of the Pacific Ocean, surrounding lush tropical jungle, fabulous beaches, wildlife, parasailing, and surfing… to plenty of restaurants, nightlife, sport-fishing, and a beautiful national park. Also, Manuel Antonio is centrally located for all the best tours and excursions Costa Rica has to offer. This wonderful town is home to many beaches such as Playa Espadilla a.k.a Playitas, Playa Biesanz, Playa Espadilla Sur, and Playa Manuel Antonio. Home to many of the best beaches in Costa Rica.
The crown jewel of Manuel Antonio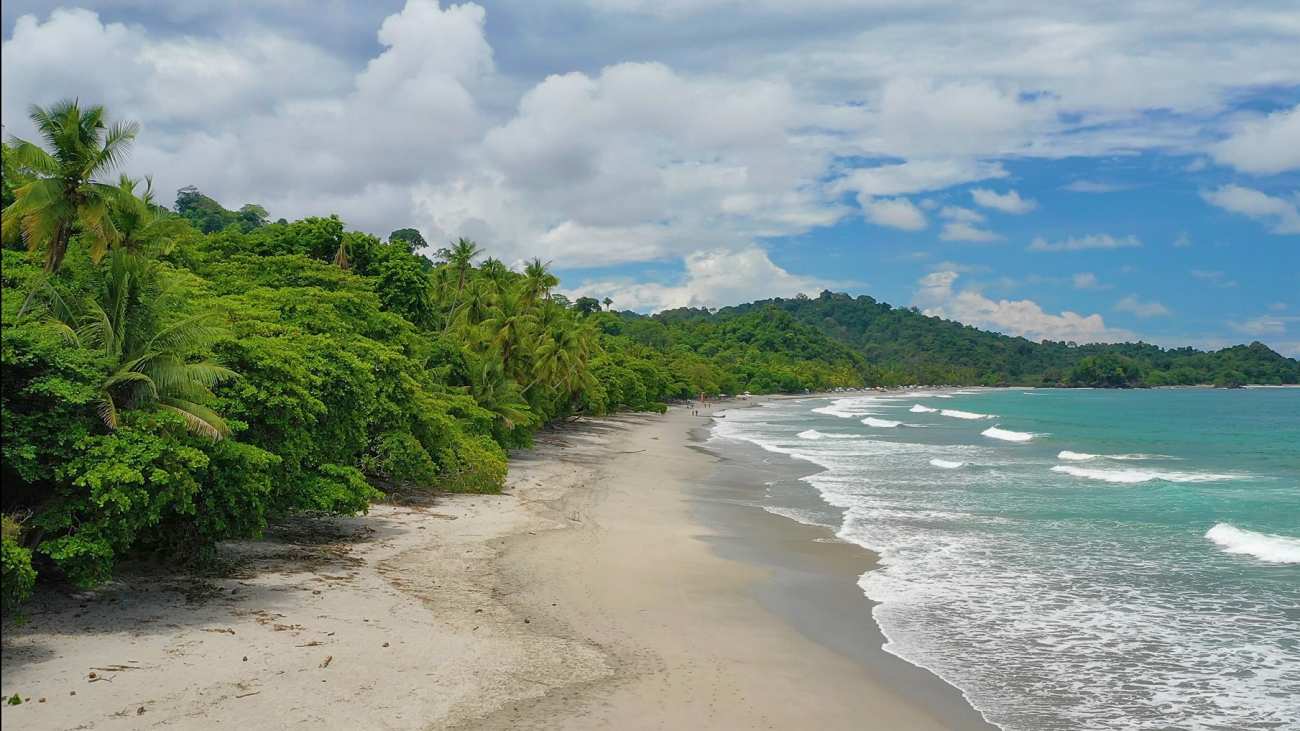 Playa Espadilla is the main beach and the most popular beach in Manuel Antonio, is located adjacent to Manuel Antonio National Park.. A beautiful white sand beach that stretches out over a mile along the coastline, with a lush tropical background and an easy-to-access public beach. While the warm waves are wild enough for surfing, they are also calm enough to enjoy a good swim. On the sand, visitors can rent chairs and umbrellas. Sunsets over the water are nothing short of absolutely stunning. Voted #17 of the best beaches in the world according to Trip Advisor users. A beautiful Costa Rica beach like no other has to be considered one of the best beaches in Manuel Antonio Costa Rica.
TripAdvisor's Travelers' Choice.
One of the key features of Vista Hermosa Estate is its private beach trail to Playa Espadilla. Beach Trail.
Located within Manuel Antonio National Park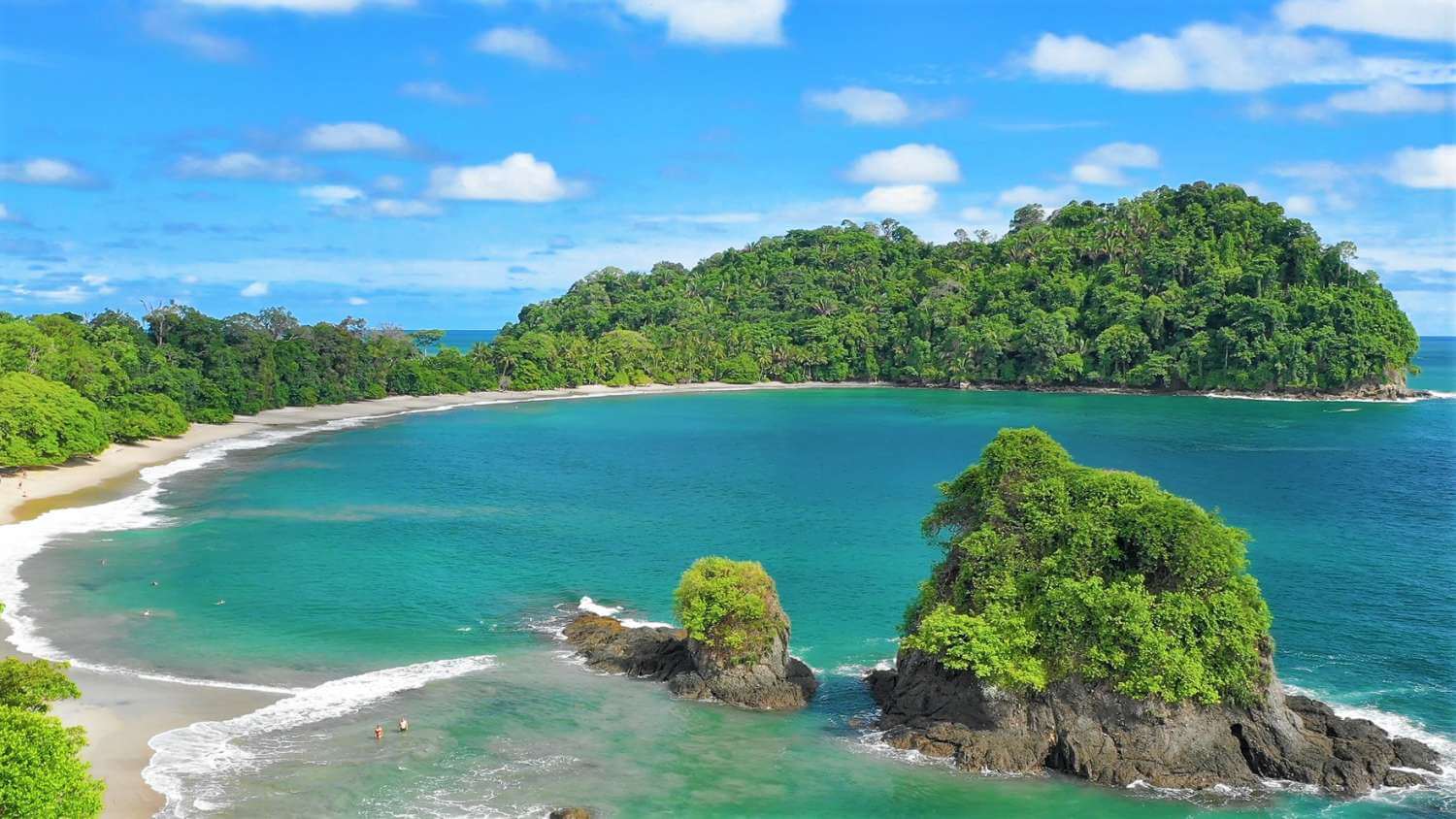 As the name suggests, this beach is south of Playa Espadilla but located within Manuel Antonio National Park. It is also known as Playa Dos or Playa Segunda. A picturesque beach only separated from Playa Manuel Antonio by a land bridge that connects to Punta Catedral, the iconic point of Manuel Antonio.
Also within Manuel Antonio National Park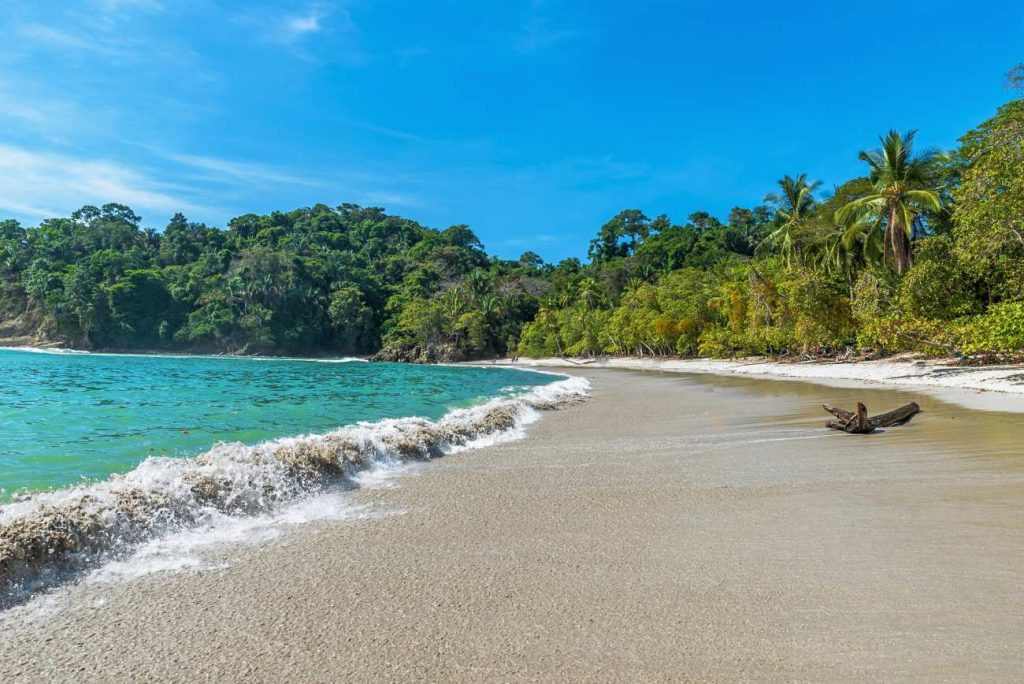 Playa Manuel Antonio. is back-to-back from Playa Espadilla Sur, only separated by a land bridge. Always rated as one of the most beautiful beaches in the world, Playa Manuel Antonio is a half-mile long and boasts white sand and a lush tropical surround. Be sure to allow extra time to enjoy this beautiful beach while visiting the National Park.
Only accessible by a trail with calm waters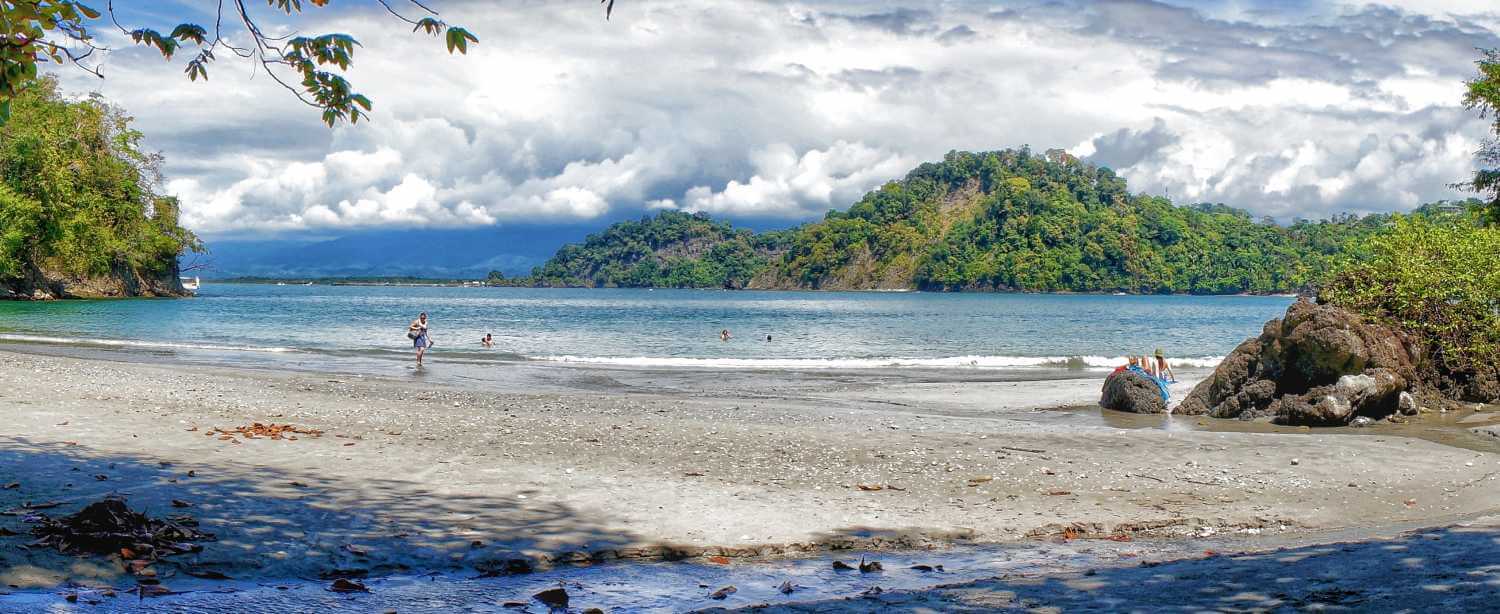 Playa Biesanz considered a secret beach, solitary location covered by dense green tropical forest. It lies at the end of a 10-minute walk jungle trail where you have a perfect opportunity to spot monkeys, sloths, lizards, snakes, and birds. While the beach is very remote and less popular amongst surfers, it is the perfect location for those looking to escape the crowds and enjoy a quiet Costa Rica beach and the serene, calm water. Great beach for young kids.
Villa Rental in Costa Rica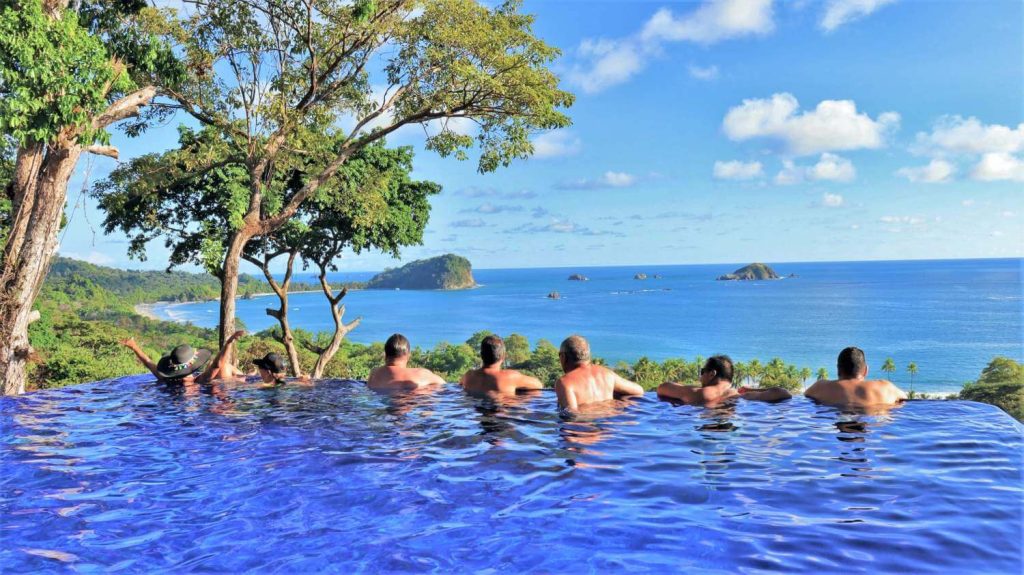 With the best ocean views in Manuel Antonio, overlooking Playa Espadilla, Vista Hermosa Estate is the ultimate vacation villa to enjoy all the best beaches in Manuel Antonio Costa Rica.
Contact Vista Hermosa Estate today and secure a stay in Manuel Antonio's #1 Costa Rica luxury villa.   Contact us.