Last updated on August 17th, 2023 at 07:11 am
Welcome to "Daring Destinations for Celebrating Milestone Birthdays", where we showcase the most thrilling and unique places to celebrate your special occasion. Whether it's your 40th, 50th, 21st, 30th, or another milestone birthday that you'll be celebrating soon. Are you tired of the same old birthday parties and looking for a truly memorable milestone birthday celebration? Then you're in the right place!
We believe that birthdays are a time to celebrate, and what better way to do that than by stepping out of your comfort zone and exploring new, exciting destinations? Whether you're looking to celebrate a big milestone like your 50th birthday, or simply want to make the most of your new decade, we've got you covered with some of the most daring destinations for a truly unforgettable milestone birthday celebration.
From skydiving over breathtaking landscapes to wine tasting in picturesque settings, or from video calling your closest friends and family from a luxury party venue to dancing the night away with great music, we've got you covered with the best birthday ideas to make your milestone year truly special. Whether you're young or old, celebrating with friends and family, or just the guest of honor, a daring destination can provide the perfect setting for a milestone birthday party.
So don't settle for just any ordinary birthday celebration. Make this milestone year one for the books with a daring destination. It's a great idea to celebrate the life you've lived and the person you've become. With our blog as your guide, you'll be able to find the perfect party venue, gift ideas, and much more to make your milestone birthday celebration truly unforgettable. So why wait? Start planning your dream birthday today and make it a memory that will last a lifetime!
Embrace Adventure on Your Milestone Birthday: Why Vacation Beats Party
Milestone birthdays are a popular time for big celebrations, with people gathering their best friends and family to recognize their temporal landmarks and accomplishments. But why settle for a traditional party with a guest list and video calls, when you can hit the road and celebrate in style?
As we age, we tend to forget that getting another year older doesn't necessarily mean we're not young anymore.
Milestone birthdays are a chance to embrace life, reflect on all that we have achieved, and look ahead with excitement and inspiration.
By taking a vacation for your milestone birthday, you have the opportunity to make the moment about you, celebrate your achievements, and enjoy the festivities in a new, exciting environment. Instead of being confined to a party venue, you can dance to your favorite song, drink good wine, and create memories that will last a lifetime.
So if you're feeling like most people are doing birthday celebrations all wrong, why not switch things up and opt for a surprise trip instead? The joy of traveling, exploring, and experiencing new things can serve as a great gift to yourself, and it's a chance to embrace your youth and the milestones in your life.
In the end, it's not just about getting older, it's about embracing the milestone year ahead, and recognizing all the hard work and achievements that got you there. So let's forget the typical big day and embrace the idea of taking a family holiday, creating new memories, and having a good time with those closest to us.
Who should you invite for this special vacation?
Your milestone birthday is a chance to celebrate the milestones in your life, and what better way to do so than with a special vacation? But who should you invite to join you on this once-in-a-lifetime adventure?
It's tempting to invite your entire family and a long list of friends, but keep in mind that this vacation is a chance for self-care and reflection. It's not just about turning another year older, but about honoring the accomplishments and milestones in your life. So, who is most important to you and will make the celebration even more special?
If you're celebrating a 50th birthday, consider inviting your close friends to join you. After all, they've been with you through many of the milestones in your life and will appreciate the opportunity to celebrate with you. Young people can also be a fun addition, bringing energy and a fresh perspective to the celebration.
If you have kids, why not make this a family vacation and bring them along? They will love the opportunity to create new memories with you, and it's a chance for you to celebrate the milestones in your lives as a family.
Remember, the most popular birthday ideas are not always the most meaningful. It's important to choose the people who will make the celebration truly special. So, take the time to reflect on who in your life you would like to honor, whether it be a family member, friend, or even yourself.
Finally, don't forget that a milestone birthday is not just about the gifts and festivities, but about recognizing the person you have become and the life you have built. So, choose the guests wisely and create a celebration that will be cherished for years to come.
In conclusion, while video calls and popular birthday parties are great, why not break the mold and embrace a unique and special celebration by taking a trip with the people who matter the most to you? Whether it's a themed vacation, a trip to tick off items on your bucket list, or just a fun getaway with great food, drink, and entertainment, make this milestone birthday one to be celebrated and remembered for years to come.
Turning 21 is a huge milestone, marking the transition from youth to adulthood. It's a time to celebrate and embrace the new opportunities and responsibilities that come with reaching this age. So why not celebrate in a big way with a milestone birthday vacation?
Forget the traditional birthday party with balloons, cake, and a video call. A 21st birthday vacation is the perfect way to make this special day one to remember.
Invite your best friends and family to join you in celebrating this new chapter in your life.
Take advantage of this opportunity to travel and explore new destinations with those closest to you. Plan activities that cater to your interests, whether it's wine tasting, adventure sports, or simply relaxing on a beach.
And don't forget, the guest of honor should be treated like royalty on their special day. So make sure to plan activities that put you front and center, such as a spa day or a special dinner in honor of your 21st birthday.
In conclusion, a 21st birthday vacation is the ultimate way to celebrate this milestone birthday and make memories that will last a lifetime. So why settle for a standard birthday party when you can turn this big day into an unforgettable adventure with your nearest and dearest?
Keeping It Local: New Orleans, LA
While many people think the best birthday destination for a 21st birthday is Las Vegas, there are lots of other great options available in the US. One great choice is New Orleans, LA. It has a strong party atmosphere, which means you can have a great time when you go out to celebrate.
But that's not all. New Orleans is full of interesting history, a vibrant music scene (especially jazz), and incredible cuisine. Learn more about the culture and history of New Orleans here.
Going Abroad: Lisbon, Portugal
If you want to go abroad but have a birthday vacation budget that's a bit on the lower end (which is common when you're in your twenties), Lisbon, Portugal, is a great choice. In addition to being able to go out in the city, you can explore amazing beaches and enjoy a vibrant tourist-filled summer season.
This city is also full of history and culture, as well as beautiful architecture and vistas. So be sure to learn more about it here and consider going on a walking tour.
By the time your 30th birthday comes around, chances are that you've already gotten a lot of partying experiences under your belt. But you still want to go out to have some fun, while having the chance to experience fine dining and a bit of culture.
It deserves to be celebrated in style! Instead of throwing a traditional birthday party, why not take a vacation to celebrate this big moment in your life? It's a chance to take a break from your daily routine, treat yourself to some much-needed self-care, and make memories with your closest friends and family that will last a lifetime.
There are endless ideas for how to celebrate your 30th birthday, from indulging in gourmet food and wine tasting to exploring a new destination and trying new adventures. Whether you're looking for a wild party with non-stop festivities or a more low-key celebration that focuses on relaxation and reflection, there's a perfect birthday vacation out there for you.
Don't forget to honor your age and the achievements you've accomplished thus far with a fun theme, meaningful gifts, and plenty of time to reflect on all the amazing moments of your life so far. This milestone birthday is the perfect time to embrace all that you've become and looks forward to all that's still to come. So, gather your best friends and family and start planning your 30th birthday vacation today!
Keeping It Local: New York, NY
New York is one of those places that has it all. Beautiful restaurants with cuisines from many different parts of the world, trending bars, a multitude of shows (both on Broadway and off), and many cultural events ranging from poetry readings to the opera at the Met.
There's something for everyone in this city, so it's a great place to celebrate your 30th in style.
Going Abroad: Rio de Janeiro, Brazil
If you want to enjoy beautiful beaches, bossa nova music, great steakhouses, cocktails by the beach, and beautiful vistas (as well as the option to travel through to other parts of Brazil or South America), you should celebrate your thirtieth in this city.
Do you enjoy culture, too? Learn more about the galleries, museums, and festivals in Rio de Janeiro here.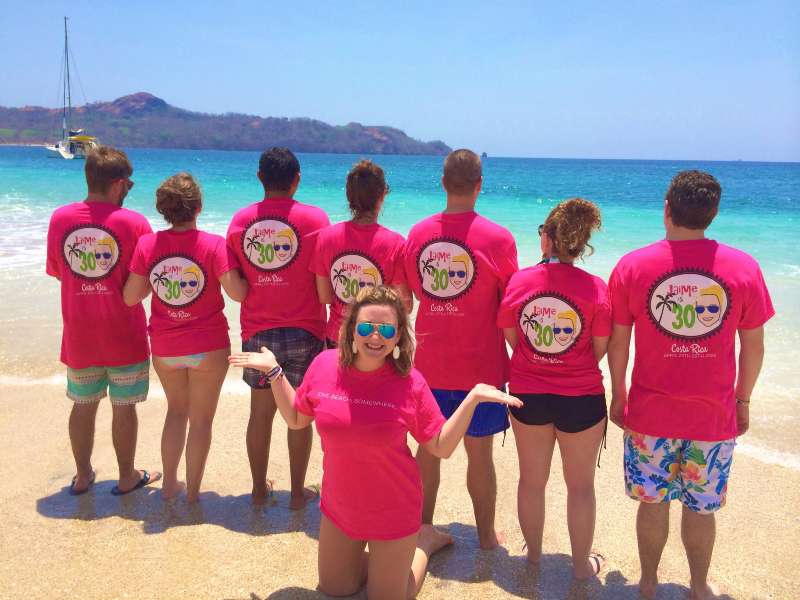 Your 40th birthday marks a significant decade in your life. It's a time to reflect on the past but also look ahead with inspiration. For many adults, reaching this milestone birthday is a cause for celebration. So, why not spend this momentous occasion doing something truly special? Instead of a traditional birthday party complete with cake and guests, why not consider a once-in-a-lifetime vacation to commemorate this decade of your life?
For your 40th birthday, chances are that your birthday vacation ideas are related to enjoying fine wining and dining, as well as a bit of culture. 
This special time is a perfect opportunity to reflect on your accomplishments, spend quality time with family and friends, and create new memories. Whether you're seeking adventure, relaxation, or a mix of both, there's a destination out there that's perfect for you. Embrace this fresh decade and all it has to offer and make your 40th a trip to remember. With endless possibilities and endless opportunities, this milestone birthday is sure to inspire a lifetime of memories that you'll cherish for years to come.
Where can you go to do this, both in the US and at a destination that's abroad?
Keeping It Local: South Lake Tahoe, NV
At South Lake Tahoe, you'll be able to enjoy your birthday in a fun and luxurious way. If you want to go to a swank club, you can have some fun at Opal (at Monbleau Resort). You can also go to a mellow craft brewery such as Lake Tahoe AleWorX.
Going Abroad: Manuel Antonio, Costa Rica
This big birthday, where you're celebrating the big five-zero, is one of the biggest to celebrate. Chances are, you'll want somewhere where you can relax and enjoy yourself with your family and friends for your 50th birthday.
Turning 50 is a significant milestone in life, marking half a century of living, growing, and creating memories. This birthday is a time to reflect on your accomplishments, celebrate the amazing person you've become, and look ahead to all the exciting experiences yet to come. So why not make it extra special by taking a vacation to celebrate?
Think about it, instead of just throwing a party in your local town, you can now invite your guests to join you in a beautiful and exotic location. You can dress up in your finest attire, take photos, and decorate the venue to make the occasion truly memorable. A 50th birthday is a perfect time to indulge in self-care and prioritize your health, so why not spend it surrounded by loved ones in a new and inspiring location?
This milestone birthday is a significant sign that you're entering a new decade of life, and it's time to mark the occasion with a grand celebration. Not only will you have a blast with your guests, but you'll also have a chance to create memories that will last a lifetime. So don't just throw a regular birthday party – make your 50th birthday a celebration to remember by taking a vacation with your closest friends and family.
At your age, luxury is key, though it's also great to be able to enjoy what the city's culture and history have to offer.
Keeping It Local: Kauai, HI
One of the biggest destinations in the US is Hawaii. After all, there are beautiful beaches, amazing hikes in nature, and magical sunsets. At Kauai, HI, you can hike part of the Kalalau Trail and enjoy a dinner of seafood at Postcards Cafe.
Of course, you'll want to go to the beach to check out a stunning sunset at the end of each day.
Going Abroad: Vista Hermosa Estate, Costa Rica
Imagine staying at a Costa Rica beachfront villa where you can enjoy your fiftieth birthday. The popular all-inclusive villa in Costa Rica known as Vista Hermosa Estate is a great place to do this. You can rent the whole house, get massages and facials, and even have a personal chef make your meals from nutritious, delicious, locally-sourced ingredients!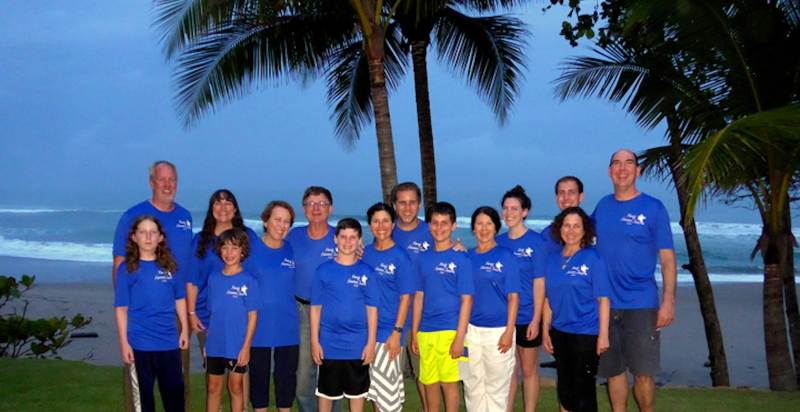 A 60th should always be big celebrations. Commemorating a milestone birthday is a special occasion, marking another year of growth and achievements. For those reaching the age of 60, it's a great time to reflect on the past, look ahead to the future, and celebrate life. And what better way to do that than by taking a vacation with loved ones? This milestone birthday is an excellent opportunity to gather family and friends and celebrate the guest of honor in style.
So why not take a vacation for your 60th birthday? it's a great idea to experience some of the greatest things out there in the world. A lot of the time, this means going to places that are stunning or special—and where you can relax and unwind.
For this milestone birthday, you want to make it extra special. Choose a fun and exciting birthday idea that you've always wanted to do. Maybe you want to go on a luxury spa vacation, go on a trip to a tropical paradise, or take a road trip to a new city. Whatever your idea is, make sure it's something that you'll enjoy and that reflects your personality.
When it comes to gifts, choose something that will help you to remember this special occasion. Maybe a photo album filled with memories from the trip, a special piece of jewelry, or a custom piece of art that represents the theme of your celebration. This milestone birthday is all about celebrating the guest of honor, so make sure to make it all about them and what they love.
And when it comes to decorations for your 60th birthday trip, think about the theme of your celebration and decorate accordingly. A birthday party should always have balloons, streamers, and a cake! And don't forget to take plenty of photos to capture the special moments of this milestone year.
So, go ahead, plan the perfect 60th birthday celebration, and make this a birthday to remember!
Keeping It Local: Carmel-By-The-Sea, CA
If you want to enjoy a little slice of Europe right here in the US, go to Carmel-By-The-Sea. This small town has a huge number of restaurants, so you can enjoy your stay in style. You can also take a day trip to beautiful nearby Monterey.
Another option is to make a California road trip out of your journey, enjoying the state's nature.
Going Abroad: Palma, Spain
If you love the beach and cultural experiences, Palma, Spain is a great choice for your 60th birthday vacation. You can enjoy art at the art galleries and have delicious meals at fancy restaurants, all before heading off to the beach.
Costa Rica Has Everything and More for The Perfect Milestone Birthday Vacation
Stuck on coming up with birthday ideas? Costa Rica is the epitome of a perfect destination for milestone birthdays and the celebration of life's biggest moments. If you're looking for the ultimate birthday party, Costa Rica has everything and more to offer. This stunning country is renowned for its abundant wildlife, beautiful beaches, and lush rainforests. It has so many micro-climates that you'll never run out of things to do and explore.
If you're searching for the perfect place to celebrate your milestone birthday, look no further than Costa Rica. The country is home to many luxury villas, each offering a unique experience, which makes it the ideal destination for birthdays of all sizes and styles. Whether you're looking for a quiet getaway or an extravagant celebration, there's something for everyone in Costa Rica.
The country is also renowned for its many national parks, each offering a unique perspective on the beauty and wonder of nature. Whether you're looking for a relaxing stroll through the rainforest, an adrenaline-fueled adventure, or an opportunity to connect with the abundant wildlife, Costa Rica has everything you need to make your birthday a truly unforgettable experience.
The lush landscapes and stunning scenery of Costa Rica are a perfect backdrop for milestone birthday celebrations. With so many ideas and themes to choose from, you're sure to find something that will suit your needs and make your huge day even more special. And if you're looking for a memorable gift, why not plan a trip to this beautiful country? Not only will you get to enjoy all that it has to offer, but you'll also be able to share the experience with the people who matter most to you.
So whether you're celebrating a 50th birthday, marking a decade of life with a 60th birthday party, or honoring the arrival of a new year with a 60th birthday celebration, Costa Rica has everything you need for the perfect milestone birthday vacation. So why wait? Embrace this once-in-a-lifetime opportunity, and make your birthday celebration one that you'll never forget!
You may still have some questions about destinations for a birthday vacation, but at least you've learned some milestone birthday ideas, one of the best things you can do for your birthday vacation is to go to Costa Rica and enjoy all of Costa Rica's attractions, beautiful nature, beaches, and more, you might be looking for a luxury villa in Costa Rica. In this case, look no further than Vista Hermosa Estate, one of the smartest birthday ideas you can imagine.
Vista Hermosa is a phenomenal luxury beach villa located in the wonderful beach town of Manuel Antonio Costa Rica. This fully staffed all-inclusive villa has 8 bedrooms and sleeps 24, so you can invite the entire family! plus it has its own private beach trail, a 10-15 minute walk to a stunning white-sand beach.
Contact Vista Hermosa Estate to inquire about making a reservation or visit their website to learn more about the ultimate milestone birthday celebration week in a tropical paradise.