Last updated on August 30th, 2023 at 09:06 am
You just booked a luxury vacation, now let's decode the secrets of what to pack!
Life can be pretty exhausting right? With the juggling act of work, school, raising a family, grocery shopping, exercising, and trying to maintain a social life, it's no wonder our mental health can take a hit.
There are a lot of ways to look after your mental health, but one of the most effective is going on a beach vacation. Escaping to a new place where you can relax in the sun, swim in the ocean, and enjoy a refreshing drink by the pool could do wonders for your well-being, especially if you are experiencing burnout. Around the world, there are endless beautiful coastlines where you can experience an incredible beach vacation.
Planning a beach vacation for a special occasion? Whether you're planning a family getaway or an intimate couples vacation, our comprehensive guide on what to pack for the ultimate beach experience will help you get started. Whether it's a milestone birthday vacation, an anniversary getaway, or a fun vacation with family and friends, we've got you covered with fun things for a perfect day at the beach.
Let's have a look at what to pack for the beach for your ultimate beach vacation packing list.
Nailing Your Beach Vacation Packing List
Besides not saving enough cash for your trip, one of the biggest obstacles that could stop you from having the best vacation of your life is not bringing the right items in your luggage. Packing all the essentials can make all the difference between a relaxing trip and one where you constantly have to buy things that you forgot at your destination.
Fortunately, your next beach vacation will be a success with the right packing checklist. Whether you are traveling to Virginia Beach, the coastlines of Miami, a beautiful beach in Hawaii, or packing for the white-sand beaches of Costa Rica, this beach vacation packing list will ensure that you start your trip on the right foot.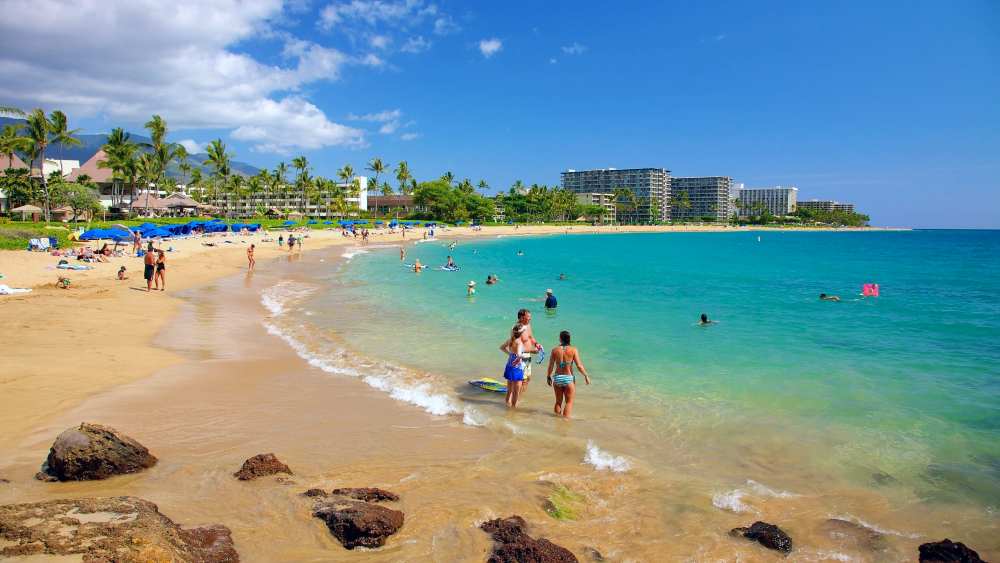 When it comes to creating your beach vacation packing list, including the right beach essentials is key. A few of these items you'll need to rent if you are flying to destinations like Hawaii or Costa Rica as they simply won't fit in your luggage. You'll be able to bring these along while taking a drive to your next beach vacation.
A folding beach wagon cart is a game-changer for your beach trip packing list. This versatile tool allows you to pack for a beach day with ease, saving space and making transportation a breeze. From carrying beach chairs and umbrellas to toys and snacks, it's a must-have for any family looking to optimize their beach experience.
Beach chairs are among the essential items to pack for the beach. A good beach chair can provide a comfortable and relaxing seating option during your seaside adventure. With features like zipper pockets and drink holders, a quality beach chair can offer convenience and practicality. Planning for a day at the beach? Definitely don't forget to bring comfortable beach chairs to make the most of your beach experience.
Large Sturdy Beach Umbrella or Beach Canopy
A beach umbrella or a canopy can serve multiple functions for you and your family during a vacation. First, it can provide shade for those hoping to avoid sunburns while sitting in a chair or lying on a beach towel. Second, it can reduce the brightness of the sunlight, making it more comfortable to read a book or relax with your eyes closed. Third, it can handily mark out your spot on the beach, making it better for kids who are in the water to make their way back to your home base.
Since you will likely be spending a lot of time at the beach, you are going to need a reliable way to transport your things. Stay organized and bring a sturdy beach bag, it will make it much simpler to toss all the beach essentials into one place, then bring it with you every time you head to the coast, a clear must haves for the beach. They come in different sizes, but you'll want one large enough to hold everything you will need for your day on the sands.
When packing for the beach, an ice chest is an essential item for a warm beach day. Be sure to bring one with enough space to allow your drinks and snacks to stay cool throughout the day, ensuring you stay refreshed under the hot sun. An ice chest is a must-have for any beach trip. 
If you are going on a flight to get to your beach destination, then a carry-on bag is a must. This bag does not get checked, meaning that it stays with you for the duration of the flight. This is the bag where you should keep important travel documents and other things needed to board a plane.
Your license, ID, flight itinerary, tickets, cell phone, and other important items can all be kept safe in one place as you move from place to place, ensuring that you do not lose anything in the process.
You will definitely end up with wet clothes, therefore you should bring some water-resistant bags for wet clothes. Separating dry clothes from wet clothes is crucial when unpacking from a trip, and having your wet clothes in a separate water-resistant bag will make things run much smoother.
Beach clothing is a critical component of a beach vacation packing checklist. Hours spent in the sun are certain to keep you warm, so you want to wear clothing that is light and breathable so you do not get overheated. Here are a few ideas for clothing items that you need to pack.
Shorts, Tank Tops, and T-Shirts,
Clothing that you feel comfortable in is a critical piece of your packing list. After all, you are on vacation, not at a business conference. Be sure to pack multiple pairs of shorts and tank tops that will help you stay cool and comfortable during the long days in the sun. T-shirts should also be included so that you can protect your skin from the sun without getting overheated.
If you go on a beach vacation but have no plans to swim, then what are you even doing? One of the best parts about a beach vacation is cooling down in the water after bathing in the sun for a while. For that, you will need to pack some bathing suits or swim trunks.
Ideally, you may want to pack several pairs of swim trunks, as you will likely head to the beach multiple times during your vacation and it could be nice to have a clean pair to wear each day.
Comfortable Beach Cover-Up
Cover-ups are a popular option, especially for women, as a super thin and light piece of clothing that is perfect for a day on the beach. A cover-up can provide multiple uses, the main one being protection from the sun but can double to keep you warm in case you encounter some cold weather. Cover-ups combine style with function, allowing the wearer to protect their skin from the sun while also looking stylish on the beach.
Wetsuits or Wet Swimsuits
Heading to a beach where the water might be a little cooler? Or are you hoping to get out on the waves with a surfing lesson? Wetsuits are another packing necessity if you want to make the most of your beach vacation with water-based activities.
A Light Jacket for The Evening
No matter where you go for your beach vacation, the sun is going to go down at some point. Typically, temperatures will drop near the end of the day, making it more likely that you could get chilled in the evenings.
A few light jackets to enjoy evening activities will ensure that you can be comfortable when the sun goes down so that you can keep enjoying your beach vacation even when you leave the sands.
Keeping your feet comfortable is also very important for a beach vacation. Throughout your vacation, there will be many different circumstances that call for specific footwear, and you do not want to have the wrong shoes for any occasion.
Depending on where you go for your beach vacation, the sands can get pretty hot during the day. The longer they are out in the sun, the more dangerous they become to your feet, making a burn possible.
Packing a pair of flip flops that are designed for sand will make it much easier to protect your feet from hot sand, pavement, or other surfaces. So for proper beach footwear, bring a good pair of include flip-flops or Crocs.
The beach is not the only place that you will be during your vacation. You will probably have the opportunity to engage in multiple outdoor activities, from hiking to biking to ATV riding. Having the proper shoes for this scenario is just as important as having flip-slops for the beach, Hiking shoes, sneakers, or running shoes are simple options that will give you versatility with your packed items.
Water shoes are a must-have for exploring fascinating marine life in tide pools and navigating slippery shoreline rocks during your trip to the beach. These versatile shoes provide essential traction and protection, allowing you to comfortably traverse these rocky areas while safeguarding your feet from potential cuts and scrapes.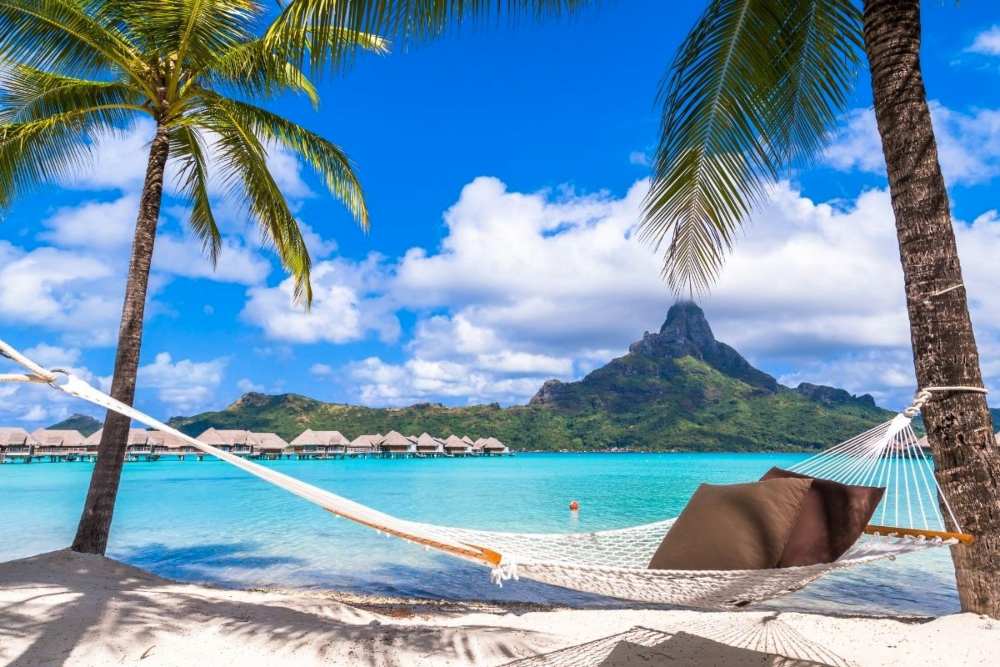 Skin cancer can often be directly linked to overexposure to the sun. Other skin issues can be a risk for those going on beach vacations as well. Bringing proper sun protection for your skin is paramount during a vacation to the beach where you will probably spend more time in the sun than you do regularly.
Filling your luggage with sun protection items is a big step in the right direction for getting full enjoyment out of your trip rather than nasty sunburns and rashes.
Reef-safe sunscreen should be priority number one when packing for a beach vacation. Sunscreen protects your skin from dangerous UV rays that can cause sunburns, rashes, and in the most severe cases, skin cancer.
The reason why you should invest in reef-safe sunscreen is that it can protect local wildlife while protecting your skin. Reef-safe sunscreen reduces the damage to ocean ecosystems that are already in danger, so choose this environmentally friendly alternative instead.
Your head, neck, and face also need a lot of protection with more time in the sun. Facial burns can be very painful, so you should do whatever it takes to prevent them. Other than reef-safe sunscreen, you can also prevent sun damage in these areas by wearing sun hats. These ensure 360-degree coverage so that your neck, face, and head are all protected from the sun's damaging rays.
Plus, a hat can also act as a shader to reduce the glare from the sun for the wearer.
Another item that you will regret leaving at home if you forget it is a pair of sunglasses. Since you will be spending a lot of time outside during the day, you are going to be facing bright sunny days quite often. This light can be blinding sometimes, so you need to have some protective lenses that can reduce the amount of light getting to your eyes.
Sunglasses might be considered one of the most essential for beach vacations, and if you leave them at home, most places will have some available for purchase.
Wellness should be another top priority during your vacation. The sun can sap your body's resources very quickly, especially moisture. Staying hydrated can stave off some of the symptoms of dehydration. However, you must be willing to drink more water and eat the right amount of food to keep your energy levels up.
Water can be super refreshing after a long day at the beach. However, there is nothing worse than going for a delicious swig of cool H2O and instead getting warm water. Hours spent in the sun can quickly warm up the liquid in a regular plastic water bottle, so why not bring an insulated bottle that will keep your water cold for far longer?
Hydration is key when you are spending long hours outside in the sun, so don't forget your insulated bottle to keep injecting water into your body.
You are going to go through the water quickly when you are bathing in the sun or going on outdoor adventures. Your body needs energy and water to allow you to participate in all the activities that you want to take advantage of on your trip.
A reusable water bottle is an easy way to stay hydrated throughout the day since you won't have to bring many extra bottles or buy them. You just need to find a faucet or fountain and your hydration goals can be easily met.
Food is also important for your energy levels. While three meals a day can provide the majority of the sustenance you need, you are likely going to be busy during your vacation. Between visiting the beach, swimming in the ocean, going on hikes, walking around town, and everything else, you might feel exhausted by the end of the day.
Snacks that provide you with an energy boost are a great idea for serious travelers. Trail mix, dried fruits, fresh fruits, string cheese, and granola bars are a few options to include in your beach bag so that you can re-stock your energy levels during a busy day.
When planning a beach vacation with kids, don't forget to pack snacks that are both enjoyable and nourishing. These snacks should keep them fueled and energized throughout the day of play. Whether it's granola bars, fresh fruit, or trail mix, having a variety of options ensures they stay satisfied and happy. It's a smart addition to your beach vacation packing list, creating the best chance for wonderful memories without worrying about hungry little ones.
Many items would be worth throwing in your beach bag whenever you decide to head to the beach. These can make or break a fantastic beach day and also make your time at the beach safer, easier, and more exciting.
Air-drying in the sun can be fun, certainly, but having a large beach towel to dry off is much more convenient. Beach towels tend to be pretty large, so they can also be used as a spot to lie down in the sun to try to even out your tan.
At the end of the day, make sure you shake out your beach towel before bringing it inside. Sand can get everywhere, so you'll want to try your best to clear out all the sand on your beach towel for the next day.
Your phone is probably pretty important to you. Maybe it is where you first learned about the vacation spot you are currently at. No matter what you use your phone for in normal times, keeping it safe is crucial. A waterproof cell phone case protects that mobile device from being harmed by water droplets.
Maybe you forget to take the phone out of your pocket before going into the ocean, or maybe you are drying off and water droplets are flying everywhere, landing on your phone. A waterproof case for your cell phone will make life much easier.
When it comes to electronics for your beach trip, there are a few key items to consider packing. Portable speakers for beach bar vibes, and a power bank to keep your phone and other devices charged. These electronics will enhance your beach experience and keep you connected while enjoying the sun, sand, and surf.
Bringing a portable speaker to the beach is a great idea for enhancing your beach experience vibe. With its compact and lightweight design, you can easily carry it in your beach tote. Enjoy your favorite tunes while lounging under an umbrella or soaking up the sun. It's the ideal accessory to set the mood and create a fun and entertaining atmosphere during your beach trip.
Capturing beach memories is essential, and you don't necessarily need to bring a separate camera anymore. Most phones nowadays take great pictures, making them perfect for documenting your beach trips. Whether it's breathtaking sunsets, funny moments with friends, or picturesque landscapes, your phone can capture it all, saving you space and ensuring you don't miss a single memorable moment.
A portable charger is a must-have item for your beach vacation. With all the photos, videos, and social media updates you'll be sharing, your phone's battery can drain quickly. Having a portable charger ensures that you stay connected and never miss a moment. It's a practical and should be an essential addition to your beach packing list.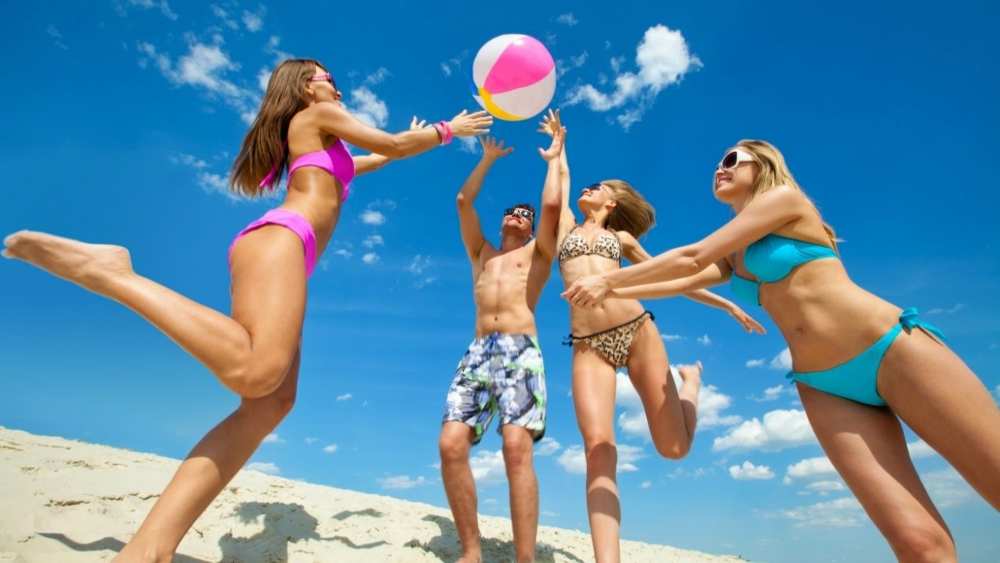 Bringing toys and games to the beach enhances enjoyment for everyone during a day at the beach. Whether it's beach volleyball, frisbee, or sandcastle building, these activities add fun and laughter to your beach vacation. They keep children entertained and provide opportunities for friendly competitions and bonding with friends and family. Don't forget to include them in your beach packing list!
Swimming and sunbathing are not the only two activities that can make a beach time enjoyable. If you are on vacation with some young children, then they will probably want to play in the sand. Bringing some beach toys with you could be a great way to kill time during the day. With the right tools, the kids could dig a trench or build a sand castle. Even if you don't have kids, or are traveling without them, there are still some toys you could bring to make the day more fun.
Spike Ball is an exciting beach game that adds a new level of entertainment to your beach trips. Several players can participate at the same time with its fast-paced action and competitive nature. Spike Ball will keep everyone entertained for hours. It's easy to pack in your beach tote and doesn't take up much space, making it a must-have item on your beach packing list.
Corn hole is a fantastic game that has become very popular at any type of gathering and is an excellent game to bring on your beach trip. These are available in compact foldable lightweight versions and are easy to pack in your beach tote, making it a must-have item on your beach packing list. Whether you're playing with friends or family, this game adds hours of amusing entertainment to your beach time.
Nothing more iconic than playing frisbee at the beach, a ton of playfulness and a great way to stay active. Whether you're throwing the frisbee back and forth or playing ultimate frisbee, frisbee golf, it's a fantastic beach entertainment option. You can pack it in your beach bag along with your other beach essentials and enjoy hours of fun in the sun. The best part is that frisbee is a versatile game that can be enjoyed by people of all ages and skill levels. 
Ladder toss is a popular beach game that involves tossing bolas onto a ladder-shaped target. It's a fun and challenging game that can be enjoyed by people of all ages. Playing ladder toss at the beach adds an extra level of excitement as you aim to hit the targets while enjoying the beautiful beach scenery. It's a great activity to bring along on your next beach trip and create lasting memories with family and friends. Plus, it's easy to pack in your beach bag or luggage, taking up minimal space. So grab your ladder toss set and have a ton of fun at the beach!
Beach tennis is an energetic game that combines elements of tennis and beach volleyball. It is played with special paddles and a low-net across the sand. The soft white sand and the sound of waves crashing in the background create a picturesque setting for a beach tennis match. Whether you're playing with friends or in a tournament, beach tennis is a fantastic way to enjoy the sun, sand, and surf while staying active. So grab your paddles and hit the beach.
Waterproof Deck of Cards or Uno
Playing with a waterproof deck of cards or Uno at the beach is an absolute blast for hours of fun and laughter playing card games under the sun . The soft white sand, soothing sound of the waves, and warm sun create the ideal backdrop for some friendly competition. With waterproof cards, you don't have to worry about accidental spills or getting them wet. It's a practical choice that ensures the cards remain in great condition for countless beach trips to come. 
When it comes to water activities during your beach vacation, there are plenty of options to keep you entertained and cool. Whether you're snorkeling, paddleboarding, or simply swimming, it's important to have the right gear and essentials from your beach packing list.
Getting into the water is not just about swimming and cooling off. It is a chance to admire the beautiful marine life that inhabits the coastline. Depending on where your vacation is, you may have some gorgeous coral reefs to explore. Even if this is not the case, it is still possible that you will find some interesting fish to look at.
Goggles and snorkel gear make it easy for you to enjoy the marine life under the water.
Kids and adults alike can't resist throwing a waterproof football along the shoreline during their beach vacation. This classic beach activity is loved by many, and you can easily find waterproof footballs at most gift shops. So grab a ball, gather your family and friends, and enjoy hours of endless fun by the water's edge.
For those who love to "hang loose" and catch some waves during their beach vacation, bringing your own surfboard is the preferred choice. While it may not be the most convenient option for air travel, experienced surfers understand the importance of having their own board rather than renting one on the beach. Most beach vacation spots will offer surfing lessons.
Paddleboarding is a versatile water activity that appeals to all ages. While it may not be practical to bring a traditional paddleboard on a flight, inflatable paddleboards are a great option. Most beach vacation spots offer rentals, making it convenient to enjoy this fun-filled water adventure without the hassle of transporting your own board.
Similar to paddleboarding, kayaking is a water activity that can be enjoyed by all ages. While it's not practical to travel with a kayak unless it's an inflatable type, most beach vacation destinations offer kayak rentals, saving you the hassle of bringing your own. A great way to enjoy time on the water, exploring picturesque coastlines and experience the serenity of nature.
When planning a stress-free beach vacation, it's crucial to be prepared for various circumstances that can arise. 
When choosing a spot on the beach, aim to be close to amenities such as restrooms, showers, and a lifeguard station.
Lastly, remember to pack additional toiletries. By being well-prepared and considering these tips, you can enjoy a stress-free and delightful beach vacation, knowing that you have everything you need for a fantastic time by the shore.
Bug Spray / Bug Repellant
Bugs can be a huge problem, especially in tropical climates where many beach vacations will occur. Packing bug spray is going to be a lifesaver for you, so if you forget to, make sure that you buy some as soon as you get to your destination. Bugs thrive on humidity, and the environment that exists near beaches often makes them breeding grounds for tons of bugs each year. Make sure you avoid bites and stings from these pesky critters by packing some bug spray with your stuff.
Whether you are relaxing on the Costa Rica beaches of Manuel Antonio or the California Coast, do what you can to prevent those nasty bug bites.
You never know when an emergency is going to occur, or even a small injury. You might step on something sharp in the water and cut yourself, or you could fall while hiking and scrape your knee pretty badly. A first aid kit that you can bring on the go is a great solution to some of these potential problems.
Make sure items like gauze, Band-Aids, pain relievers, Neosporin, bug bite treatments, and other products are present in your first aid kit to handle all kinds of small injuries wherever you go.
Just because you are on a beach vacation does not mean that you are immune to inclement weather. There is always the possibility of rain ruining your day, but it won't be as bad if you have a rain jacket within reach. It can keep you dry without overheating you as much.
Plus, if you go somewhere tropical for your trip, there is a good chance that you will encounter some rain, and a waterproof jacket will be just what you need to stay dry.
Keeping Everyone Safe at The Beach
When it comes to beach safety, keeping everyone protected should be your top priority. If you have kids who can't swim, it's always a good idea to have them wear life jackets. Additionally, it's crucial to assign an adult to closely watch kids playing on the shoreline. For added peace of mind, setting up your spot near a lifeguard station is one of the best places to be. This ensures immediate assistance in case of any emergencies. A unique colorful beach umbrella or canopy will help everyone easily locate your spot on a crowded beach. Remember, a little extra caution goes a long way in ensuring a safe and enjoyable beach experience for everyone in your group.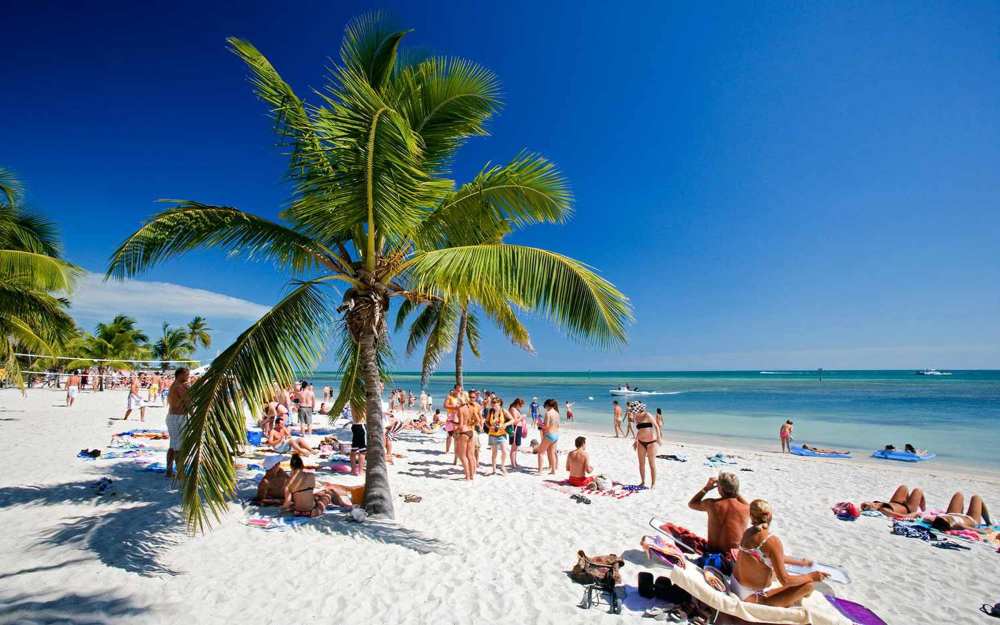 A Comprehensive Checklist to Prepare You for the Best Vacation
You have chosen a destination. You have read through this guide and know all the items you need to pack to have a great beach vacation. Now you are ready to enjoy those beautiful beaches and outdoor adventures for your next vacation.
Flip flops or Crocs are a good choice to keep your feet from burning on the sand when the sun turns the day hot. Swim trunks and a beach towel are a necessity to enjoy the refreshing waters of the coast and can provide a much-needed cooling break after lying in the sun for a while to add some color to your skin. A beach cover-up is an article of clothing that will help you prevent severe sunburns while looking stylish during your vacation. A waterproof phone case will ensure that your most important device is not ruined by water droplets, a problem that could happen at any time during a beach vacation. And of course, don't forget the reef-safe sunscreen to preserve your skin's vitality as the sun beats down on it during the day.
Plan an Amazing Beach Vacation Now
Armed with this thorough beach vacation packing list and a travel itinerary, you are ready to have the time of your life. With thousands of miles of coastline across the country and the world, there is no shortage of options for where you can go to enjoy a vacation on the beach.
So find your ideal beach vacation location, book a fabulous vacation rental, pack up your swim trunks, your flip flops, your cover-up, beach towel, and your water-resistant laundry bags, and go on a vacation everyone will always talk about. So whether its a couples beach vacation or a multi-family getaway, find a spot on a beautiful beach to enjoy the crisp waters of the ocean and the golden sand with loved ones.